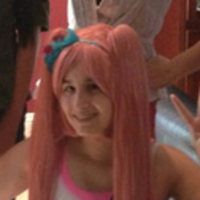 Saya Takagi
Role

Cosplayer

Series
Characters
Details

I was originally going to Cosplay Rei Miyamoto when my friends had asked me to join their HOTD group back in 2012, but they all agreed that I would make the best Saya. Unfortunately, we never got around to doing a group, so here's some shots of me being a dork.

Cosplay and wig were purchased off of ebay

Ribbons were originally from a long ribbon roll that I cut up and tied around my pigtails.

Shoes and socks already owned by me.